Thursday April 8, 2021 Varsity Track at Tri-Valley 4:00 This meet was recently added and isn't listed on our Sports Calendar.

April Fuul's Day Rally: A tobacco and vaping prevention event with GHS TATU! Don't be a fool, don't Juul!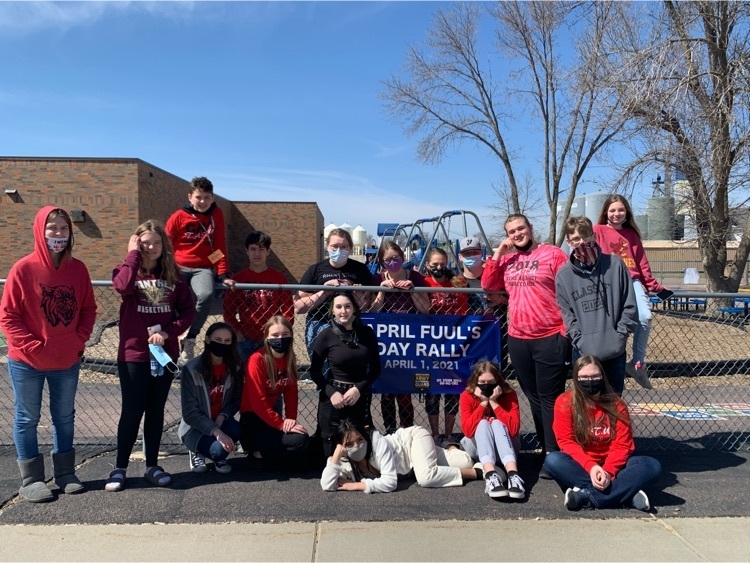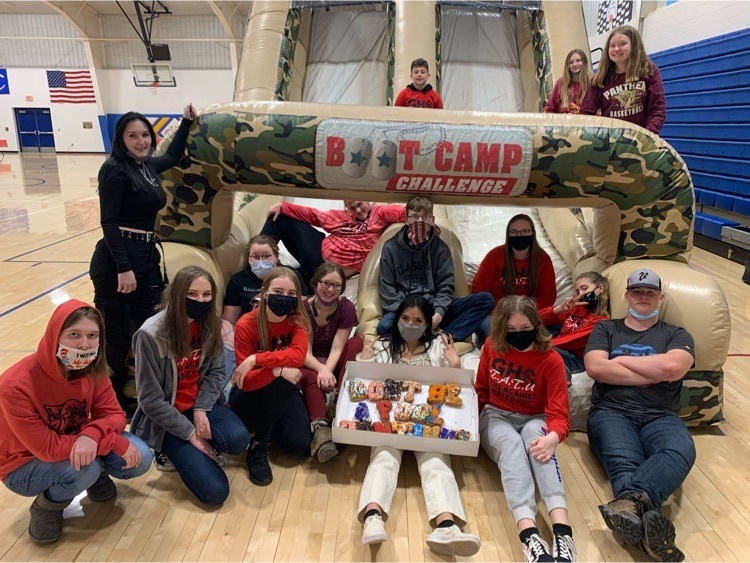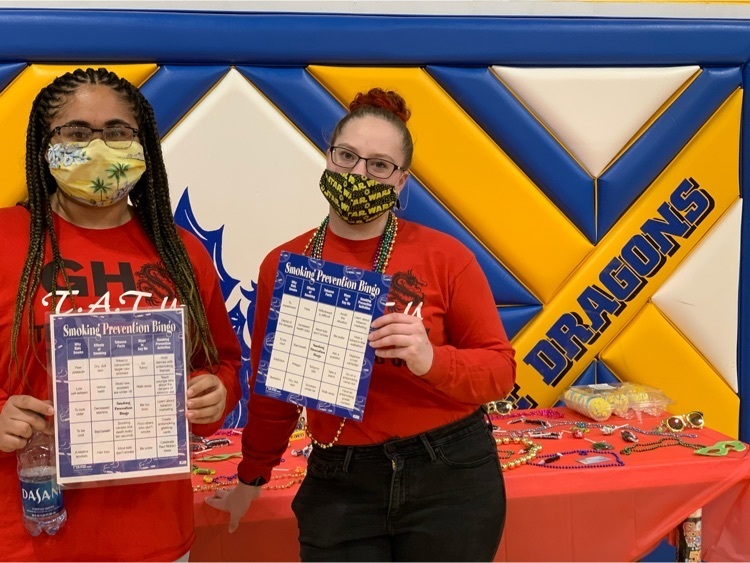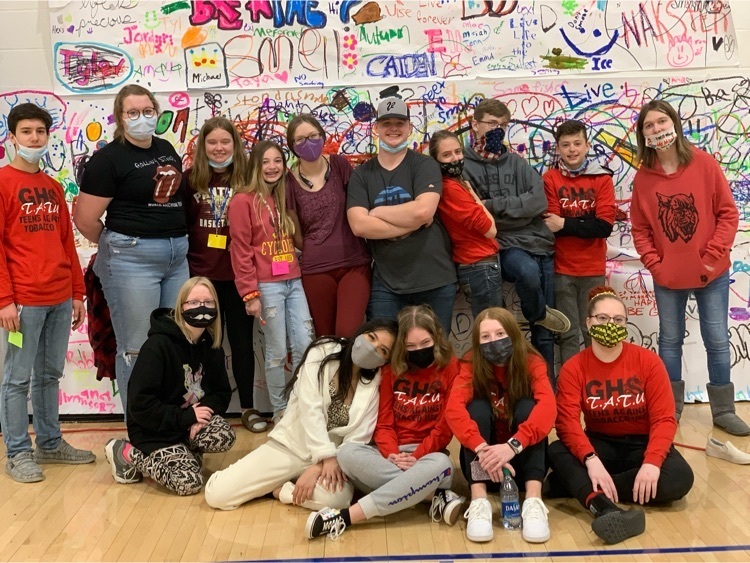 Good morning, Just a reminder: Garretson School District will not be in session tomorrow, April 2 or Monday, April 5 for the Easter Break. Thank you.

We have reached 25 Episodes of the Blue Dragon Buzz Podcast! This episode is hi lighted by a little game called Last 2 Laugh. We also talk March Madness and our Top 5 favorite Albums. Be sure to subscribe to Garretson Tech YouTube as we have a ton more content coming out in the next few weeks!
https://youtu.be/Zd5ZLqvoFBg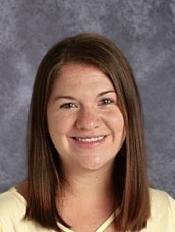 Reminder: Public meeting to discuss continuation of the opt out tonight @ 7:00 in the New Gym. There will be a short presentation followed by Q&A. Meeting will be broadcast on Alliance Channel 230 as well. We hope to see you there!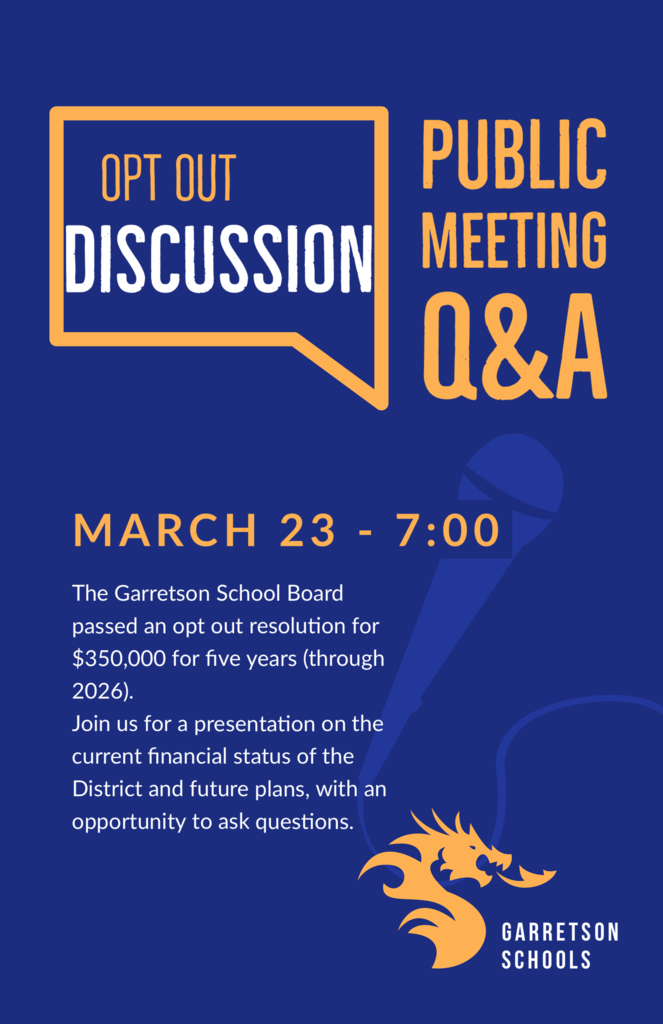 The Instrumental Music Concert originally scheduled for Monday March 15 has been re-scheduled to Tuesday March 16 at 7:00.
Garretson Schools will be closed on Monday, March 15 due to the winter weather. Stay safe, everyone!
Garretson schools will run 2 hours late tomorrow, March 15th due to impending winter weather. We will re-assess the situation in the morning. Stay safe, everyone!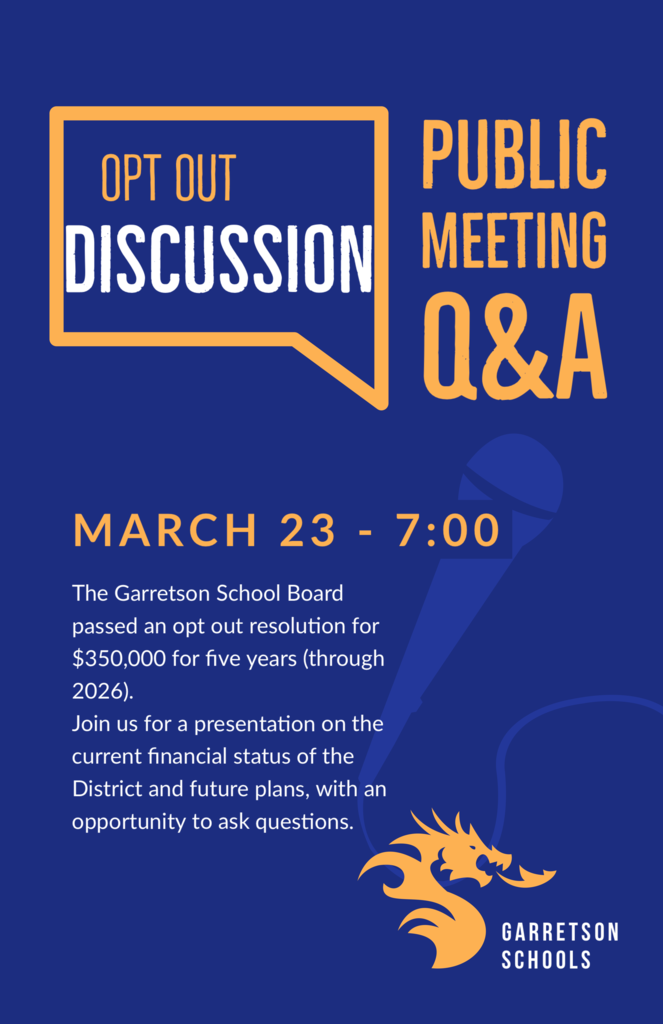 💙Spread the Word: INCLUSION!💙 Huge shout out to our stellar Blue Dragon leaders in the GMS Student Council for sharing this important message in a student lead assembly.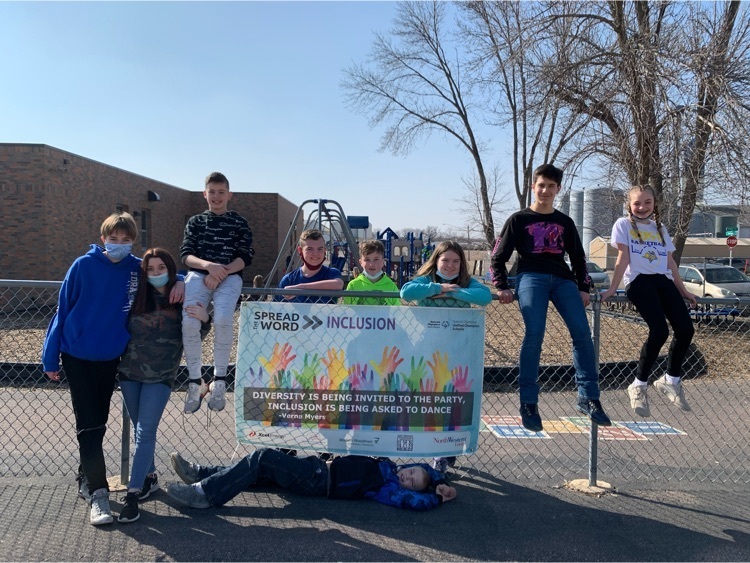 Friday March 5, 2021 Region 3A Semi-final Garretson at Sioux Falls Christian 7:00 *There are no attendance limitations...no vouchers needed. *Face Masks Required *Social Distancing expected *Admission: Adults - $6.00 Students - $4.00. Only Region 3A Passes will be accepted. *Fans must vacate Gymnasium immediately following the game. *Game will be Livestreamed. Go to the following link
https://bit.ly/32h2S2F

Tonight's Region 3A BBB Game...Garretson at Tri-Valley 7:00 will be Livestreamed: Livestream Tri-Valley on the NFHS Network

Tuesday March 2, 2021 Region 3A BBB Tournament Garretson at Tri-Valley 7:00 Region 3A Ticket Prices Adults $6.00 Students $4.00 (Grade 1-12) *There are no COVID Protocols Winner advances to Region 3A Semi-final Play at Sioux Falls Christian Friday March 5, 2021 where they will face Sioux Falls Christian at 7:00

Friday February 26, 2021 Region 3A Semi-final Garretson at Sioux Falls Christian 5:00 *There are no attendance limitations...no vouchers needed. *Face Masks Required *Social Distancing expected *Admission: Adults - $6.00 Students - $4.00. Only Region 3A Passes will be accepted. *Fans must vacate Gymnasium immediately following the game. *Game will be Livestreamed. Go to the following link
https://bit.ly/32h2S2F
*Winner advances to SoDak 16 game Thursday March 4th...Opponent/Location/Game Time TBD

Friday February 26, 2021 Region 3A Semi-Final Garretson at Sioux Falls Christian 5:00


Wednesday February 24, 2021 Region 3A Girls Basketball Dell Rapids at Garretson 4:30