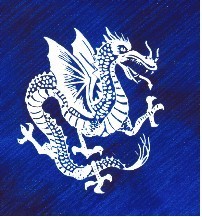 February 14, 2019 Announcements
Leslie Longhenry
Tuesday, November 06, 2018
HAPPY VALENTINES DAY!!!!
Career Field Trips: Sign up with Mrs. Pliska if you are interested!

March 12 USD SCRUBS Camp - For all students interested in health careers.

April 24 SD Air National Guard - learn more about the educational benefits and careers with the SD Air National Guard.
2. National FFA Week is approaching quickly and the Garretson FFA has many Service Projects and Activities planned.
One is helping save lives! Each time you donate blood you can save up to three lives. Join us on Wednesday, February 20th, 2019 from 7:30AM-2:30PM to donate blood and help save lives.
Contact Ms. Kientopf or an FFA Member TODAY to sign up for a donation time!
***You can donate at Age 16 with parental consent, please get forms from Ms. Kientopf!***
Thank you for your continued support towards serving others and the Garretson FFA Chapter!
3. Tuesday Feb. 5 TSgt Jordan Snyder with the SD Air National Guard will be here over the lunch period. Spend some time with him and learn about all the opportunities - educational $benefits$, part time and full time employment.
4. SAVE the DATE: March 22 TATU Breathe Easy Lock In for grades 4-5. More details coming soon.
5. TATU Meeting: Every Friday during lunch meet in room 214. Thanks for making this a priority in your busy schedules! Middle school, please remember your permission slips.
6. Dual Credit: Spring 2019 dual credit registration season is here! The online application is open. See Mrs. Pliska for questions and to pick up a GHS Dual Credit Form. Details to register are found on SD Mylife website.http://sdmylife.com/prepping-f...
7. Sanford Research Intern and Scholarship Opportunity:
This unique 10-week research internship offers highly motivated high school
students with an aptitude for biomedical sciences, a total-immersion experience in
laboratory research at Sanford. Work alongside scientists as part of the research team, connect with peers through scientific journal club, and present your work as a scientific poster at the Sanford Research Symposium. PROMISE Scholars earn 3 undergraduate elective-credits at the University of South Dakota (BIOC192) and are awarded a $2,500 scholarship.
Click here for more information and details on how to apply
8. Beethany Meadows is Hiring: Come be a part of our fantastic team that cares for our residents! Part-time & Full Time Shifts are available. Apply online at www.bethanyhome.org/employment or visit either of our facilities in Brandon or Sioux Falls to fill out an application. If you have any questions regarding the job please call Macy at #605-338-2351
9. Are you interested in a possible career in law enforcement? Check out the South Dakota Youth Trooper Academy.
http://www.sdlegion.org/wp-content/uploads/2014/09/2018-YTA-Flyer.pdf
10. SAVE the DATE: March 22 TATU Breathe Easy Lock In for grades 4-5. More details coming soon.
Click Here for the February's Events Calendar
Todays Lunch...
* Home-style Tater Hotdish with Dinner Roll
* Oven-Roasted Hot Dog
* Fresh Baked Turkey & Cheese Sub
* Roasted Ham & Cheddar Deli Wrap
* Fajita Salad with Tortilla Chips
Vegetables
Mixed Vegetables
Fruit
Fruit and Veggie Bar
Desserts
Fresh Baked Carnival Cookie
Milk
1% Unflavored Milk
Chocolate Skim Milk
Strawberry Skim Milk
Skim Unflavored Milk