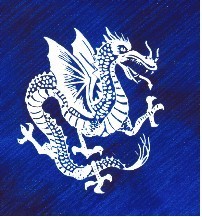 April 18, 2019 Announcements
Leslie
Tuesday, November 06, 2018
1. 2019-2020 Athletic Physicals will be available to take here at the school on April 24 from 9-4, May 21 from 9-12 and May 22 from 9-12. Forms and signup sheets are available in the office. The cost is $15, Insurance Cards will not be accepted.
2. Any 8th grade - Junior girls interested in trying out for the 2019-2020 football cheerleading squad, please sign up in the office. Also, please note the date for tryouts and the deadline for signing up. Thank you! LAST DAY TO SIGN UP IS THURSDAY APRIL 18!!!

3. Interested in Umping Baseball and/or Softball? Sign Up in the office, Pay is $20/game for Home Plate, $15/Game for Base. Sign up in the office!!!! ***
4. Current 6-11th Graders interested in Fall Girls Soccer Please Sign up in study hall. There will be a meeting in April, Date and Time TBA.
5. Sign ups for 15-16 and 13-14 Teener baseball can be obtained from Mrs. Gloe in study hall.
15-16 - Cannot turn 17 prior to Jan 1, 2019
13-14 - Cannot turn 15 prior to Jan 1, 2019.
Please get those forms completed by March 29.
If you have questions contact:
Cody Linneweber (13-14) at 605-929-5946
Chandler Austin (15-16) at 605-759-2010
6. Career Field Trips: Sign up with Mrs. Pliska if you are interested!
April 24 SD Air National Guard - learn more about the educational benefits and careers with the SD Air National Guard.
7. TATU Meeting: Every Friday during lunch meet in room 214. Thanks for making this a priority in your busy schedules! Middle school, please remember your permission slips.
8. Dual Credit: Spring 2019 dual credit registration season is here! The online application is open. See Mrs. Pliska for questions and to pick up a GHS Dual Credit Form. Details to register are found on SD Mylife website.http://sdmylife.com/prepping-f...
9. Click HERE for Driver Education Sign Up and Information!!
Click here for April's Events Calendar!
Today's Lunch...
'Rito In-cog-neato: Pad Thai 'Rito
* Pork Fritter Sandwich
* Fresh Baked Turkey & Cheese Sub
* Roasted Ham & Cheddar Deli Wrap
* Fajita Salad with Tortilla Chips
Vegetables
Green Beans
Fruit
Fruit and Veggie Bar
Desserts
Fresh Baked Chocolate Chip Cookie
Milk
1% Unflavored Milk
Chocolate Skim Milk
Strawberry Skim Milk
Skim Unflavored Milk

Tuesday's Lunch...
* Chicken Fajita with Roasted Peppers and Onions
* Oven-Roasted Hot Dog
* Fresh Baked Roasted Chicken Sub
* Fajita Deli Wrap
* Chef Salad with Roasted Flatbread
Vegetables
Golden Corn
Marinated Tomato Salad with Basil
Fruit
Fruit and Veggie Bar
Desserts
Fresh Baked Sugar Cookie
Milk
1% Unflavored Milk
Chocolate Skim Milk
Strawberry Skim Milk
Skim Unflavored Milk