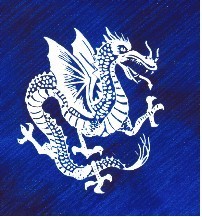 January 17, 2019 Announcements
Leslie Longhenry
Tuesday, November 06, 2018
1. High School Clay Target League is a safe, fun, growing club sport. Team members participate once a week at the local Garretson Sportsmen's Club for 9 weeks in the spring. There is also a State Tournament and Athletic Lettering opportunities. This is available for all grades 6-12 and we welcome both boys and girls. If you are interested please signup in the Main Office. This is to get a head count for anticipated interest. Please grab you friends and signup. Official League registration will start in January.
Cost will be $100 and includes:
· Cost of shells for the year (50 per week)
· Cost of clays for the year (50 per week)
· Cost of League Registration
· Cost of State Tournament if you choose to attend.
2. TATU Meeting: Every Friday during lunch meet in room 214. Thanks for making this a priority in your busy schedules! Middle school, please remember your permission slips.
3. Dual Credit: Spring 2019 dual credit registration season is here! The online application is open. See Mrs. Pliska for questions and to pick up a GHS Dual Credit Form. Details to register are found on SD Mylife website.http://sdmylife.com/prepping-f...
4. WATCH YOUR DIVING!!! The sheriff's department has been getting a LOT of complaints on how students are driving in and out of the parking lots and throughout town. They will start ticketing! Drive Safe!
5. Sanford Research Intern and Scholarship Opportunity:
This unique 10-week research internship offers highly motivated high school
students with an aptitude for biomedical sciences, a total-immersion experience in
laboratory research at Sanford. Work alongside scientists as part of the research team, connect with peers through scientific journal club, and present your work as a scientific poster at the Sanford Research Symposium. PROMISE Scholars earn 3 undergraduate elective-credits at the University of South Dakota (BIOC192) and are awarded a $2,500 scholarship.
Click here for more information and details on how to apply
6. Beethany Meadows is Hiring: Come be a part of our fantastic team that cares for our residents! Part-time & Full Time Shifts are available. Apply online at www.bethanyhome.org/employment or visit either of our facilities in Brandon or Sioux Falls to fill out an application. If you have any questions regarding the job please call Macy at #605-338-2351
7. Boys and Girls State Meeting will be on Jan. 22 for all 11th grade boys and girls interested in attending. These meetings will be at 10pm.
8. Are you interested in a possible career in law enforcement? Check out the South Dakota Youth Trooper Academy.
http://www.sdlegion.org/wp-content/uploads/2014/09/2018-YTA-Flyer.pdf
Click Here for the January Events Calendar
Todays Lunch...

'Rito In-cog-neato:Chili Relleno 'Rito
* Popcorn Chicken Bites with Dinner Roll
* Fresh Baked Turkey & Cheese Sub
* Roasted Ham & Cheddar Deli Wrap
* Fajita Salad with Tortilla Chips
Vegetables
Ranch Potatoes
Fruit
Fruit and Veggie Bar
Desserts
Fresh Baked Carnival Cookie
Milk
1% Unflavored Milk
Chocolate Skim Milk
Strawberry Skim Milk
Skim Unflavored Milk

Tomorrow's Lunch...
* Cuban Hot Dog
* Mozzarella Bosco Sticks with Marinara Dipping Sauce
* Fresh Baked Combo Sub
* Grilled Chicken Deli Wrap
* Sweet Pepper Vegetarian Salad with Roasted Flatbread
Vegetables
Mixed Vegetables
Fruit
Fruit and Veggie Bar
Milk
1% Unflavored Milk
Chocolate Skim Milk
Strawberry Skim Milk
Skim Unflavored Milk