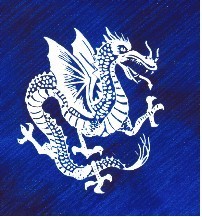 November 16, 2018 Announcements
Leslie Longhenry
Tuesday, November 06, 2018
Smile of the Day...
Q: If pilgrims travel on the Mayflower, then what do college students travel on?
A: The Scholar Ships.

Daily Announcements:
Mentor Meet and Greet: Match Kick Off will be Tuesday November 20 from 12:30 to 1:30. All mentors are expected to be there with their mentees. Pizza, snacks and games are planned. Thank you for the good and meaningful work that you do!

Dual Credit: Spring 2019 dual credit registration season is here! The online application is open. See Mrs. Pliska for questions and to pick up a GHS Dual Credit Form. Details to register are found on SD Mylife website.

It's Second Quarter! Shorts are no longer allowed!

Cheerleaders.... Last day to sign up for winter sports. If interested, sign up in the office of talk to Mrs. Gnadt.

Reminder... No School Next Wednesday (11/21) thru Friday (11/23). Happy Thanksgiving!
Click Here for the November Events Calendar
Todays Lunch...
* Beef & Bean Burrito
* Pizza Ranch Pizza
* Fresh Baked Italian Sub
* Grilled Chicken Deli Wrap
* Vegetarian Chef Salad with Roasted Flatbread
Vegetables
Refried Beans
Fruit
Fruit and Veggie Bar
Milk
1% Unflavored Milk
Chocolate Skim Milk
Strawberry Skim Milk
Skim Unflavored Milk
Monday's Lunch...
* Italian Dunkers with Marinara Dipping Sauce
* Baked Fish & Cheese Sandwich
* Fresh Baked Ham & Cheese Sub
* Turkey Combo Deli Wrap
* Crispy Chicken Salad with Roasted Flatbread
Vegetables
Baked Beans
Fruit
Fruit and Veggie Bar
Milk
1% Unflavored Milk
Chocolate Skim Milk
Strawberry Skim Milk
Skim Unflavored Milk