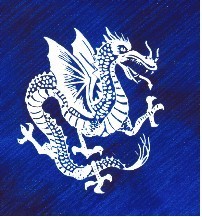 December 19, 2018 Announcements
Leslie Longhenry
Tuesday, November 06, 2018
Daily Announcements:
Smile of the Day...
Q: What do elves learn in school?
A: The elf-abet.
1. High School Clay Target League is a safe, fun, growing club sport. Team members participate once a week at the local Garretson Sportsmen's Club for 9 weeks in the spring. There is also a State Tournament and Athletic Lettering opportunities. This is available for all grades 6-12 and we welcome both boys and girls. If you are interested please signup in the Main Office. This is to get a head count for anticipated interest. Please grab you friends and signup. Official League registration will start in January.
Cost will be $100 and includes:
· Cost of shells for the year (50 per week)
· Cost of clays for the year (50 per week)
· Cost of League Registration
· Cost of State Tournament if you choose to attend.
2. Attention Class of 2020 and other ASVAB test takers: The ASVAB test results are in! You represented well! We will have a Career Seminar on Wednesday December at 0830 stay tuned for details as to where. During the Career Seminar we will interpret your scores with you and show you how you can use that data to explore some careers.
3. TATU Meeting: Every Friday during lunch meet in room 214. Thanks for making this a priority in your busy schedules! Middle school, please remember your permission slips.
4. Dual Credit: Spring 2019 dual credit registration season is here! The online application is open. See Mrs. Pliska for questions and to pick up a GHS Dual Credit Form. Details to register are found on SD Mylife website.http://sdmylife.com/prepping-f...
5. WATCH YOUR DIVING!!! The sheriff's department has been getting a LOT of complaints on how students are driving in and out of the parking lots and throughout town. They will start ticketing! Drive Safe!
6. Make sure you are checking your Email!!!!!!!
Click Here for the December Events Calendar
Todays Lunch...
* Breakfast Bowl with Fresh Baked Biscuit
* Cheeseburger
* Fresh Baked Ham & Turkey Sub
* Turkey & Cheddar Deli Wrap
* Grilled Chicken Salad with Roasted Flatbread
Vegetables
Steamed Carrots
Fruit
Fruit and Veggie Bar
Milk
Tomorrow's Lunch
* Home-style Tater Hotdish with Dinner Roll
* Oven-Roasted Hot Dog
* Fresh Baked Turkey & Cheese Sub
* Roasted Ham & Cheddar Deli Wrap
* Fajita Salad with Tortilla Chips
Vegetables
Mixed Vegetables
Fruit
Fruit and Veggie Bar
Desserts
Gelatin Dessert
Milk